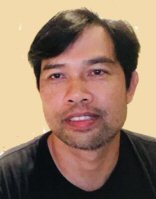 Harrybourne Shape Puzzler is a product of the persistence and playful imagination of its designer, Jason Arenal Ancheta. He lives in the Philippines with his wife, Remelyn, and their three amazing kids—Donn Marco, the eldest; Jaslyn Joy, the middle child; and King Harrybourne, the youngest. Here is a nice family photo: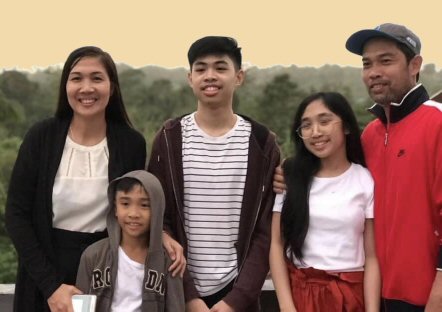 Jason's non-stop quest for different ideas to provide entertaining and mind-boggling puzzles and activities for his kids led to the Harrybourne Shape Puzzler, named for his youngest. Jason's goal is to innovate fun-inducing puzzles to stimulate puzzlers' minds, based on ingenuity, originality and quality. Those are Kadon's aims, as well, so we found Jason's creation a perfect fit.
Jason is also co-author of a published puzzle book, Mental Power Booster, with his colleague, Garry Inumerable. It features three innovative number puzzles, one challenging word puzzle, and two unique number/word puzzles. Here are the authors pleased to see their book on a bookstore shelf.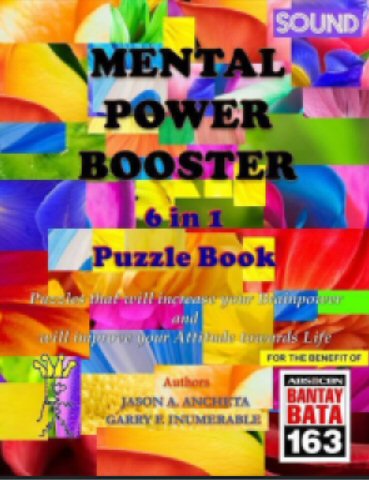 As a devoted dad, Jason's dream is to create puzzles for children to increase their mental acuity and to build awareness and interest for those who are new to puzzles. He wants to inspire kids to believe that anything is possible with optimism, persistence, and the courage to try. His vision is that his puzzles will help children to cultivate their own talents and to become creators themselves.
So how did it all start? Growing up, Jason used to grab the Sunday paper and enjoy the puzzles. Then, one day, he wondered how they come up with one. He did a lot of research and put a lot of effort into learning. His dedication found fruition.
In school, he was the Regional Champion for Damath. Damath is a two-player educational board game that is a combination of checkers and mathematical skills. He graduated from Mapua Institute of Technology with a Bachelor's degree in Electronics and Communications Engineering. Since 2004 he has been working as a casino dealer.
In 2021, during the lockdown due to COVID-19, Jason had the chance to make his own version of shape puzzles. His youngest was his assistant and made many contributions to it. So Jason promised to name the puzzle after him. We like how distinctive a name it is for a puzzle of limitless variety.
Jason has developed another puzzle that we publish. He has named it after his daughter, Jaslyn Joy. See the Lyn-Joy Marvel polyomino primer. We can only wonder and marvel how many other puzzles he will be inspired to design. Stay tuned!