December 2001 — A puppy named Kadon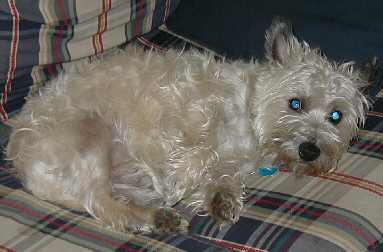 June 2004 — Kadon is still at home on that sofa

2004 — Love that silvery fur and darling face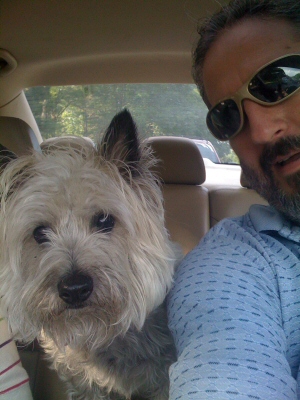 2010 — Co-pilot when Dayle travels to square-dance-calling gigs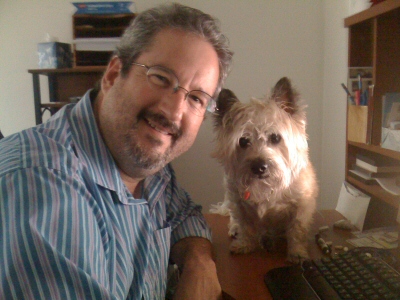 2010 — Canine geek assists Dayle on thorny software problems

2012 — It's a dog's life...
On November 17, 2018, we were saddened to receive this letter from Dayle:
"Friends and Family —

This morning our beloved Kadon went to sleep for the last time. He went peacefully. Kathy, Erin, Callie, Baelfyre and Dayle were all with him. We are all with a heavy heart and much sadness.

Our best friend and only son, he will always live on in our hearts. We never take for granted the unconditional love that Kadon showed us every single day.

Kadon was with us for 17-1/2 years. During his life with us he had: run away from home, been hit by a car, jumped out the window of a moving car, and fallen down the steps, among many other (mis)adventures..."
Here is a tableau of photos in memory of this much-loved companion: