Kadon Enterprises, Inc., welcomes you to our online gallery of 254 games
and puzzles you can see and purchase here. Enchanting playthings in lasercut
acrylic and handcrafted wood, for minds of all ages. So beautiful, they're art.
Drag bottom scrollbar to right to view our Great Wall.


World premieres — our newest creations...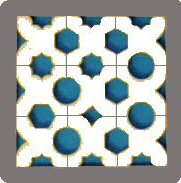 Elijah Allen's MiniTouch-ITM — a tactile lattice of 9 gracefully contoured pieces that match every which way, and can form amazing topological entities. Strange fun:
solve it blindfolded? More....

Dan Klarskov's Ochominoes

TM — marvelous artistry with 24 all-unique octagon dominoes, a new polyform set we've named polyocts. They're one of our most versatile sets ever—what can't they do? More....









A sampling of our gamepuzzles. Please visit the individual showrooms to see them all. Click thumbnails for larger views. Scroll down for more... (not shown to scale)